At JMK Solicitors 'Making People Our Priority' is one of Our Core Values therefore we take our commitment to charity seriously. We also believe that helping others first is very important so at the beginning of each year we select two charities who we commit to working with throughout the year.
Every year, employees are asked to suggest personal charities and events to the Social and Charity Committee, giving reasons why a certain charity is important to them. All employees have the chance to vote for the charity they prefer and the two with the highest votes are selected. We believe it is important to support our staff and contacts whom we value and 'celebrate their successes' in various activities.
Each year we hold a series of fundraising events in-house and externally. On the last Friday of every month we have 'Dress Down Friday' for staff to show off their personal style and to start the weekend of the end of the month early. To take part in 'Dress Down Friday' we ask staff to fill our charity buckets with their loose change! We have extra Dress Down Days such as 'Wear Red for Valentine's Day' or 'Christmas Jumper Day'.
We aim to hold at least one external table quiz in a local bar or hotel each year for our staff as well as the public. These table quizzes are promoted on our website, Facebook and LinkedIn pages coming up to the quiz. We believe table quizzes are great events to raise vital funds for any charity guaranteeing a good night's craic with lots of raffle prizes to be won!
To mark key holidays during the year such as Easter, Summer and Halloween we hold themed Coffee Mornings and Big Breakfasts in-house for our staff. The best homemade cakes and tray-bakes are brought into the office by staff to share amongst each other while making a donation and enjoying a cuppa with a colleague they might not see very often.
Click below to read the most recent charitable events news from JMK Solicitors.
This year Air Ambulance Northern Ireland and Northern Ireland Chest Heart & Stroke are the two charities that were chosen.
Air Ambulance NI provide Helicopter Emergency Medical Service for the region. Serious of life-threatening situations can happen to anyone at any time and on average, every single day in Northern Ireland, one individual finds themselves in desperate need of AANI.
Today in Northern Ireland, over 335,000 people are living with a chest, heart and stroke condition. Northern Ireland Chest Heart and Stroke aim to support those living with these life changing conditions and prevent others from becoming ill.
They offer practical and emotional support to individuals and families at what can be a difficult time in their lives. They provide an opportunity for people to meet together and share experiences while benefitting from a structured programme of activities including rehabilitation, exercise and information.
NICHS have been working for the people of Northern Ireland for over 70 years.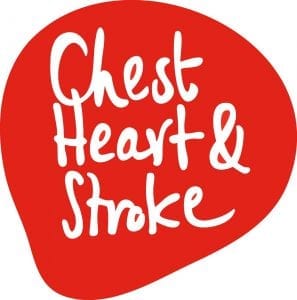 We aim to alternate the charities we work with each year which we believe gives as many people as possible the opportunity to benefit from.
Our 2020 charity partner will be anonounced shortly.
To be considered as one of our 2021 charity partners please email media@jmksolicitors.com before 3oth  October 2020.