At JMK 'Making People Our Priority' is one of Our Core Values therefore we take our commitment to charity seriously. We also believe that helping others first is very important so at the beginning of each year we select two charities who we commit to working with throughout the year.
Every year, employees are asked to suggest personal charities and events to the Social and Charity Committee, giving reasons why a certain charity is important to them. All employees have the chance to vote for the charity they prefer and the two with the highest votes are selected. We believe it is important to support our staff and contacts whom we value and 'celebrate their successes' in various activities.
Each year we hold a series of fundraising events in-house and externally. On the last Friday of every month we have 'Dress Down Friday' for staff to show off their personal style and to start the weekend of the end of the month early. To take part in 'Dress Down Friday' we ask staff to fill our charity buckets with their loose change! We have extra Dress Down Days such as 'Wear Red for Valentine's Day' or 'Christmas Jumper Day'.
We aim to hold at least one external table quiz in a local bar or hotel each year for our staff as well as the public. These table quizzes are promoted on our website, Facebook and LinkedIn pages coming up to the quiz. We believe table quizzes are great events to raise vital funds for any charity guaranteeing a good night's craic with lots of raffle prizes to be won!
To mark key holidays during the year such as Easter, Summer and Halloween we hold themed Coffee Mornings and Big Breakfasts in-house for our staff. The best homemade cakes and tray-bakes are brought into the office by staff to share amongst each other while making a donation and enjoying a cuppa with a colleague they might not see very often.
Click below to read the most recent charitable events news from JMK Solicitors.
This year the Children's Heartbeat Trust and Life After Loss are the two charities that were chosen.
Children's Heartbeat Trust have been supporting families of children with heart disease in Northern Ireland since 1984. They work closely with Clark Clinic at the Royal Belfast Hospital for Sick Children to ensure that children with heart disease and their families receive the best care, treatment and support possible.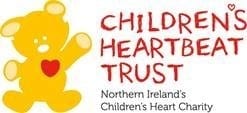 Life After Loss is another fantastic charity which was set up in 2006 to help anyone affected by the loss of a baby. They provide support and information to those who have been through the death of a baby at any stage of pregnancy, or early in life, for any reason.
With headquarters is in Northern Ireland, they carry out a substantial amount of work with Warrington Hospital, and are always looking for ways to expand their support network throughout the UK.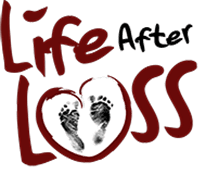 We aim to alternate the charities we work with each year which we believe gives as many people as possible the opportunity to benefit from.
To be considered as one of our 2019 charity partners please email media@jmksolicitors.com before 31st October 2018.